Adams County is a growing county in the Denver metro region, with an abundance of land development opportunities that set it apart from other parts of the region. The county has an ideal location at the crossroads of the metro region's transportation network, which provides businesses and residents convenient access to Interstates 25, 70, and 76. Adams County also completely surrounds Denver International Airport (DIA), connecting it to the global transportation network.
 
Adams County grew by 34 percent from 2000 to 2013, with a current population of approximately 490,000 residents. The county's population is projected to double between 2010 and 2040. The RTD FasTracks program is under construction within Adams County, and when the new transit lines open in 2016 and 2018, this project will bring 11 new mass transit stations to the county's residents and businesses. In order to support and encourage economic growth throughout the county, Adams County considers economic development a strategic priority.
Economic Development Division
This division has the following areas of focus:
Continuous improvement of the development review process
Guidance and assistance within the review process for development projects
The creation and implementation of neighborhood economic development strategies
Providing support and assistance for small businesses in unincorporated Adams County
Strategic Partnerships
The county also partners with Adams County Economic Development (ACED), which is a 501(c)(6) private, nonprofit agency that provides economic development services throughout Adams County.
Other economic development partners include the Regional Advancement Partnership, the North Metro Small Business Development Center, the Eastern Colorado Small Business Development Center, Metro Denver Economic Development Corporation, and the various municipal economic development organizations within the county.
Contact Us
For more information about economic development at Adams County, please contact:
Kristin Sullivan, Deputy Director
Community & Economic Development Department
720.523.6857 | Email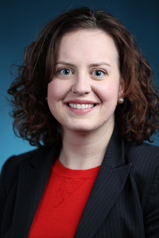 Contact
Kristin Sullivan
Deputy Director, Community & Economic Development
Brighton, CO 80601 Ph:
720.523.6857
Fx: 720.523.6967